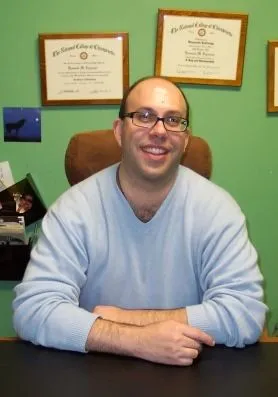 Dr. Howard M. Lipman graduated from the University of Maryland at College Park with a Bachelor of Science degree in Microbiology. He received another Bachelor of Science degree in Human Biology in 1989 and his Doctor of Chiropractic in 1990 from the National College of Chiropractic in Chicago, Illinois. During his education, he served as the President of the Maryland Club, Vice President of the Motion Palpation Club, and was involved in the Student American Chiropractic Association. Dr. Lipman excelled in numerous fields of study; including, but not limited to: anatomy, neurology, and chiropractic technique.

Dr. Lipman's twenty one years of practice have found him heavily involved in the communities in which he has practiced. Small businesses, health clubs, and community service organizations have benefited from his expertise in seminars and group talks about Chiropractic and its health benefits.

His professional interests include chiropractic orthopedics, nutrition, radiology, spinal biomechanics, physiological therapeutics, child health care, and chiropractic adjusting techniques. His personal interests include hiking, bicycling, rollerblading, music, electric guitar, reading, history, travel and water sports.

Dr. Lipman feels that a complete and well done job is the only kind of job worth doing. Service to humanity is his greatest enjoyment in life. One of Dr. Lipman's sayings is that people should have fun in their lives and in everything that they do.
The Doctor of Today will give no medicine, but will interest his patients in the care of the human frame, in diet, and the prevention of disease."